Download our guide on rightsizing your van fleet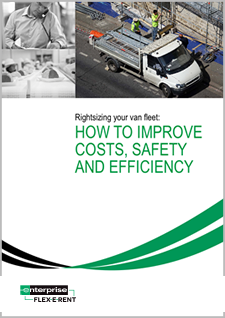 Managing inventory is an essential business operation. But are you certain that your fleet has the ideal stock of vehicles to operate efficiently?
Whether you operate a fleet of 3 or 300 vehicles, we believe that rightsizing your vans can provide multiple business benefits. This can include significant reductions in running costs as well as improved productivity.
Our latest guide explains:
Why you should review your van fleet
How to find the optimal van size and model for your needs
What vehicle acquisition choices are available to you
Your privacy is important to us. We will not share your details with any other company.